Adwood is first and foremost a volume producer. We ship greater quantities of product so that we can keep prices attractive. We're also a smaller company, and that means we're nimble. If you need a made-to-order product or a different type of packaging, we can make it happen fast.
We ship products by the truck, and each truck can include a variety of products to complete a full shipment. Adwood offers a vast network of shipping routes across North America, and also ships around the globe from Europe to Asia.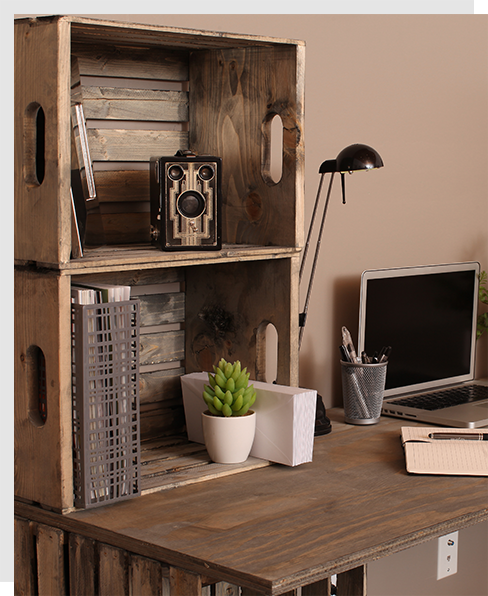 Packaging – We sell our products under our own Adwood brand and occasionally under a store brand
Our products can be boxed, zap strapped or shrink wrapped, depending on your preference. We place product labels, assembly instructions and barcodes on every package. All hardware is included. If you're interested in a special order, please contact us directly.
NATURAL IS BEAUTIFUL. We believe that wood in its natural state is a beautiful thing. Adwood products are made from solid pine. We use no chemicals, stains, lacquers or treatments on the wood. This means our products are biodegradable. It also means our products have a natural wood grains and knots, which you can appreciate as is, or stain or prime and paint as you like.
Our wood is sourced from saw mills that harvest from third party environmentally certified Canadian forests. Wood from sustainably managed forests is a renewable resource and less taxing on the environment than plastic and steel shelving, neither of which are biodegradable and require extensive processing to manufacture. We also package, where necessary, our products in a biodegradable plastic wrap.
At our site, we try to recycle and reuse as much as possible. We make our deer out of plywood cores, which are normally a waste product. The sawdust and wood trims generated on site are used for heating in greenhouses to produce food.